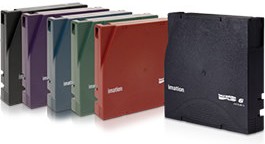 Restoring data from a backup tape is usually only required when you have suffered a data loss from another storage device, or you require data from a tape containing archive data. If restoring the backup fails, it can be an extremely worrying time, especially if you have been unable to get the data recovered from the device which failed. If the failed device has not been sent for data recovery, you now have a choice to make, between attempting to recover from the device or the tape data cartridge.
The DiskEng software development team have developed a suite of tape data recovery tools which are used by our tape data recovery specialists to recover the raw data from your tape data cartridge and extract the files. These tools allow us to recover the data from almost every type of tape data cartridge, whatever the failure or other cause of data loss.
At DiskEng our tape date recovery specialists have experience in recovering data from tape data cartridges, storing on a few megabytes, developed as early as the 1970s, right through to the latest high density recording media capable of storing several terabytes of data on a single tape cartridge.
Over the years we have seen tape data loss due to many different problems, including natural disasters, wear and tear, physical drive problems and accidental damage across three main categories:
Tape Damage

Water, fire & smoke damage
Snapped tape media
Snapped or broken tape leader
Tape unspooled
Tape media flaws
Logical Data Issues

Catalogue corrupt or missing
Restoration errors or corrupt data
Damaged or incomplete backup sets
Unrecognised media format
User Errors

Media reinitialised
Tape quick erased
Tape media overwritten
Backup terminated
With over a quarter of a century of experience in recovering data from a whole variety tape media, our tape data recovery specialists have the knowledge and expertise to recover your data quickly. They have vast experience of extracting files from the most common tape backup formats as well as many which have obsolete for a decade and more.
If you require our tape data recovery services, contact DiskEng to discuss our professional tape data recovery solutions with one of our tape recovery specialists who can give advice and guide through our process and our levels of service. Our tape data recovery services are available on a 24/7 basis for those emergency scenarios requiring immediate response.