DiskEng understand that to provide a successful data recovery service, our customer services team are an important and integral part of the data recovery process. Our customer services personnel have extensive experience in handling a vast array of data recovery issues for businesses, organisations and private individuals.
Our customer services team are trained to listen to your requirements so that they can then guide you through how your data recovery is processed and which level of service will be the most appropriate. Based upon your requirements, our customer services team will recommend the most appropriate level of service and send you a Stage One data recovery quotation along with full details of our services, which will help you make an informed choice.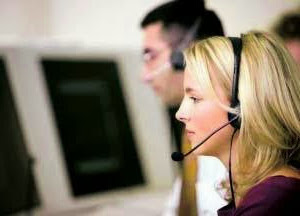 Once you receive the Stage One data recovery quotation and wish to go ahead with using our service, you will have the choice of which level to use and how to send you storage device; by post or delivered to our laboratory in person or by courier.
A very important task our customer service team undertake is to ensure that you are kept informed throughout the data recovery process. We receive thousands of data recovery requests and with hundreds of satisfied customer across London, the rest of the UK and Europe. Rest assured that you are dealing with the professionals of the data recovery industry.