The D-Link Cloud Storage NAS device was marketed in three sizes from early 2015, ranging from 4TB to 8TB, using a pair of Seagate hard disk drives. It is also available as an empty storage enclosure, allowing users to install any pair of hard disk drives themselves. The D-Link Cloud Storage device is designed to be attached to a gigabit network or directly to a computer via USB 2.0. Since then a version has been built with USB 3.0 allowing faster data transfer speed for users attaching it directly to the computer. For any computer system also attached to the network the files can be accessed through the CIFS/SMB, NFS and AFP protocols.
The WD My Cloud NAS device offers a large number of user accounts with quota management, making it aimed at the small and medium office environments and home user markets. It also offers FTP support as well as remote access using the mydlink™ Access-NAS service. The two hard disk drives can be configured using RAID 0 striping or RAID 1 mirroring. This allows the user to decide between capacity or full data redundancy.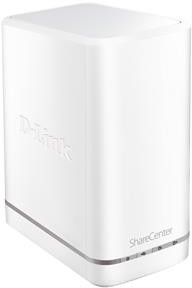 If the D-Link Cloud Storage unit is configured using RAID 0 it makes the data much more vulnerable to problems than if RAID 1 is used. As with any hard disk drive a failure can occur, which may cause the NAS device to fail, particularly when RAID 0 is used. If your D-Link Cloud Storage fails, you should power it down immediately to avoid any additional damage occurring. You should then contact DiskEng to talk with one of our data recovery experts about how to proceed with recovering your data.